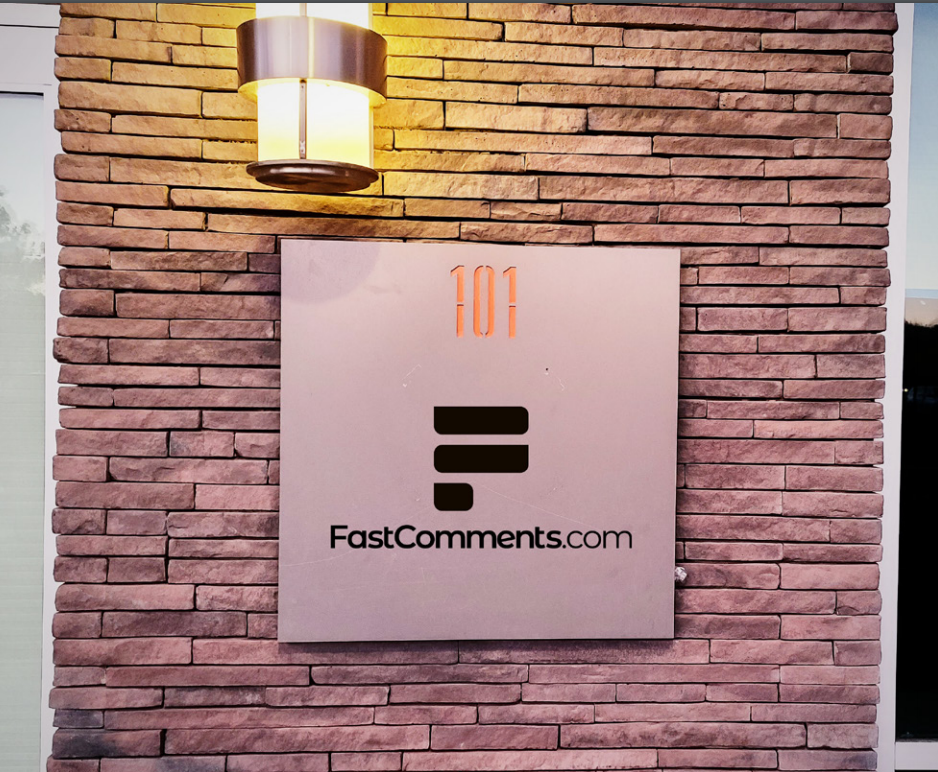 Headquartered in Redwood City, California, FastComments is committed to providing high quality, performant discussion software.
Unfortunately reliable and fast software is not always simple to create, and FastComments is one of those cases, but we make sure we steer toward our goals and not away.
We're a small team, wearing many hats, but we hope you enjoy what we create as much as we love making it.
FAQ
Can I migrate my data from my existing solution?
All plans support automated self-service migration from a selection of major providers. We perform custom migrations for the Pro and Unlimited plans.
Can we customize the UI of the comment widget?
Yes, the comment widget is designed to be customized.
What if my users already have accounts? They have to have an account to comment now too?
FastComments supports SSO, which means that your users can have one login for your site/application, and commenting.
Does FastComments require anything special on my site to run?
No, our commenting widget has no dependencies.
What are your customer service SLAs?
We generally respond within an hour during business hours, and 24 hours at most. There is a ticketing system within the admin area.
Can I cancel myself?
You can cancel without any intervention from customer support, although we'll reach out to hear what we could have done better!
What happens when the trial ends?
The comment widget will still function for a short time, and then hide itself. You and your users will still have full access to the admin area. You will receive reminders, which you can easily opt out of, when the trial ends.
I run an open source project with low traffic, is there a free tier?
There is currently no official free tier, however for example adding comments to OSS documentation pages we make exceptions. Simply create a support ticket after signing up.
Can I add my developers, moderators, and other admins?
Yes, FastComments supports adding other users to your account and controlling their permissions.
Who
We're primarily developers and salespeople.
HQ
Redwood City, CA, United States of America